Riveridge – 117 Family Operated Orchards
A vision for a different way of doing business.
Twenty-five years ago, Riveridge was founded by three partners who shared a background in Michigan produce and the grocery industry – and a vision for a different way of doing business.
"Our defining quality is that we understood how customers judged performance, as we had been on that side. And we also understood the needs of the grower and packing facility side of the business," says PresidentDon Armock.
"When we started out, we basically tried to match very progressive, top-drawer growers who were often introducing premium varieties, with customers who wanted that level of apple," he says.
In 1990, the founding partners – Don Armock, Roger Geers and the late Dan Rock, Sr. – began Riveridge Produce in a three-room rented office in Grant, Michigan, 10 miles north of current corporate headquarters.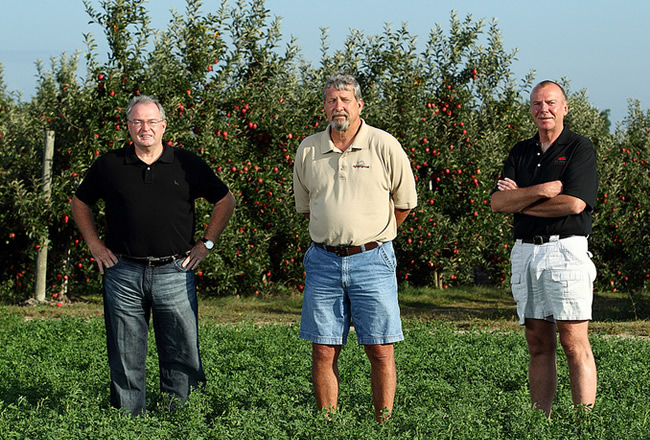 Riveridge founding partners
From left, Don Armock, The Late Dan Rock, SR., and Roger Geers.