For Our Retailers
Retailers
We want to help you be a TOP-NOTCH APPLE SUPPLIER and keep your customers coming back for a wide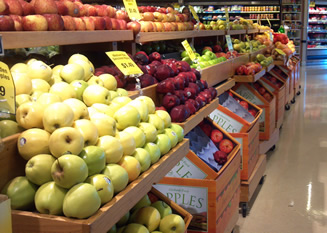 range of crispy-delicious apples.
Riveridge doesn't just want to sell you apples, we want to be YOUR APPLE INTELLIGENCE CENTER with tips on merchandising, purchasing, quality and seasonal availability.
Visit the various pages in this section through the drop-down menu to find pressure and brix guidelines, shipping information, as well as all the different packs available – including custom – for each of the 24 apples we sell.
Tip:  Check back often to see if we're running special promotions.  Or perhaps we'll have new market intelligence to help you better understand that all-important Gen Y's fruit preferences.