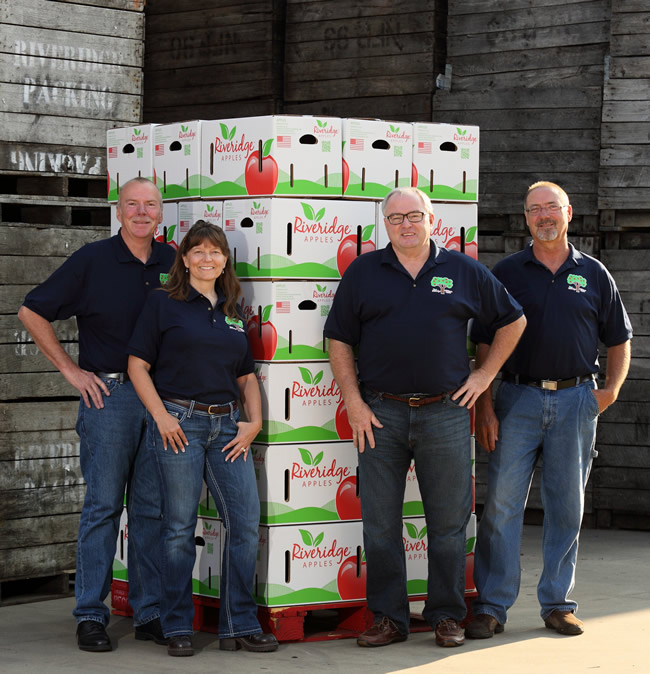 The Riveridge Difference
Michigan Grown to Global Standards
The Riveridge Difference – Our Core Values
Over the last 25 years, Riveridge has operated by some core values that made us what we are today. We call them The Riveridge Difference and believe these are still the right things to do.
We want to be the packer-shipper of choice.
Integrity from farm to fork.
Employer of choice in the orchard, in the storage and packing facilities, at the shipping dock and in the sales office.
Customer-focused apple shipper.
Job done right, and on time.
Consumer-focused Pipeline.
Focus on Innovation.